Skincare routines are personal and can give your skin a treat for the day. Beauty is therapeutic.The Beauté Study's IGTV channel, our founder shared what her morning skincare routine is.
Sterling is very selective of the products she uses and here's why she uses them. If you are looking to build your skincare routine, we follow these steps to create one.
---
This post contacts affiliate links. Please check the TBS disclaimer for more details.
---

Cleanser
La Roche Posay Toleriane Hydrating Gentle Cleanser
"A lightweight cream-based cleanser that gives you the perfect amount of moisture. It is one of my favorite French beauty products. I massage my skin for 60 seconds to make sure the cleanser is working effectively. Created by @LABeautyologist, I find this #60SecondRule to be helpful with skin texture."

Hydration
Evian Brumisateur Natural Mineral Water
"This mineral spray is great for adding moisture back into your skin before serums and toners. Sometimes in a pinch, I would spray this on a makeup sponge to set my makeup. Multi-use!" — Sterling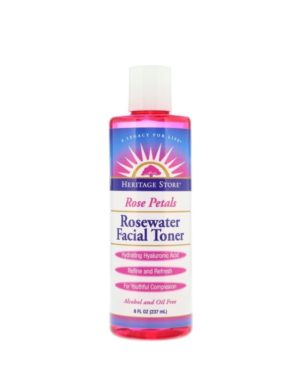 Hydrating Toner
Heritage Rose Water Toner with Hyaluronic Acid
"An all-time favorite toner for the clean and natural beauty loves that will give you great moisture. Since it has hyaluronic acid in it, it gives your skin a boost of moisture. Hyaluronic acid is a humectant, which means it draws moisture from its surroundings. " — Sterling

Pro Tip: Use a Natural Mineral Spray like Evian to add moisture on your skin before using this toner. It will draw the moisture from the water instead of your moisture levels in your skin. We thank the esthetician, Lily of @caveofbeauty for the tip.
---
Find this product at Rein Beauty and Shop with us with the code "THEBEAUTESTUDY" for 15% off
---

Exfoliator
First Aid Beauty Skin Rescue Acne Clearing Pads with White Clay
"Acne is not a bad thing and completely normal. I have some acne spots around my forehead because of my hair products. I use these pads around my hairline and cheekbone areas as those are my target areas. These pads are easy to use and not heavy in chemical exfoliating." — Sterling

Best Tool
Shiseido Facial Cotton Pads
"Is there facial cotton that feels like a cloud? This is it. I like using these pads because it soaks up less liquid than a standard cotton round. You can also split the pad into two separate pieces." — Sterling

Moisturizer
Corsx Balanicum Comfort Ceramide Cream
"A new purchase for me that I am loving. I personally love the ingredient, Ceramide, in this cream because of how hydrating it is for the skin. Corsx creates great products that are clinical for an affordable price. I love their Acne Patches in skin emergencies." — Sterling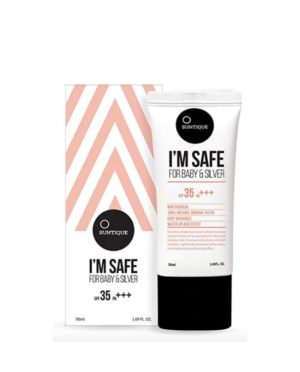 Sunscreen
Suntique "I'm Safe for Sensitive Skin" Sunscreen SPF 35
"A sunscreen without a white cast is a need for melanin-loved skin. I enjoy finding new Korean-based skincare brands that make products without a white cast, a greasy formula, and a strong sunscreen scent. I picked this up in an NYC Korean skincare store during their closing sale. The texture is lightweight, easy to use and non-transferable."
Pro Tip: It's recommended to use a teaspoon of sunscreen to cover your entire face. Don't forget your ears and to reapply after two hours of sun exposure.
Feel free to check out the TBS's IGTV channel for the full 6-minute video on Sterling's routine.